How Will Vietnam's 2020 ASEAN Chairmanship Play Out?
Vietnam faces a full plate of opportunities and challenges during its chairmanship of the regional grouping.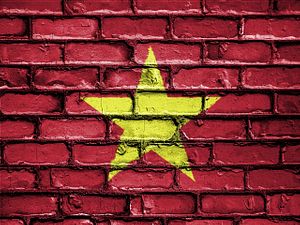 On November 4, Vietnam officially took over ASEAN's annually rotating chairmanship from Thailand in a ceremony in Bangkok, marking yet another step towards its assumption of the role in 2020. As Vietnam transitions towards the ASEAN chair next year, it is worth assessing how Hanoi's chairmanship is likely to play out next year amid its other priorities as well as broader domestic, regional, and global developments.
Vietnam joined ASEAN in 1995 as its seventh member after decades of being outside of the regional grouping amid the Cold War as well as years of being perceived as a security threat by ASEAN states to varying degrees, particularly following its invasion of Cambodia in 1978. Since that time, due to a range of steps including reforms at home (Doi Moi) and increasing integration with the outside world, Vietnam has rapidly emerged as one of the fastest-growing economies and dependable partners in both Southeast Asia as well as ASEAN, despite outstanding issues in areas such as rights and freedoms. Within ASEAN, including as chair twice in 1998 and 2010, Vietnam has helped advance several priorities, including closing development gaps among Southeast Asian states, developing new institutions, and engaging other powers. Vietnam's 2020 chairmanship will touch on some of these areas, particularly given the fact that it also marks 25 years of Vietnam's membership in ASEAN as well as the midpoint mark between the ASEAN Community in 2015 and the post-2015 ASEAN Community Vision 2025.
When Vietnam last hosted ASEAN back in 2010, its chairmanship saw a range of developments, including the inaugural holding of the ASEAN Defense Ministers Meeting Plus (ADMM-Plus); the extending of membership in the East Asia Summit to the United States and Russia, and the launch of the ASEAN Sociocultural Community (ASCC) as part of building an ASEAN Community set for 2015. But while the chairmanship produced a range of deliverables, headline-wise, that chairmanship year is most remembered for testy exchanges on the South China Sea and U.S.-China tensions. That was the year when then U.S. Secretary of State Hillary Clinton first declared freedom of navigation a U.S. "national interest" under the Obama administration and when Chinese Foreign Minister Yang Jiechi infamously declared that "China is a big county and other countries are small countries, and that's just a fact" while staring at then Singapore's Foreign Minister George Yeo.
While it may be tempting to simply project the exact same outcome for Vietnam's 2020 chairmanship, it is also important to recognize that the context for Vietnam's chairmanship in 2020 is different from the one we saw in 2010. Since then, Vietnam has made significant inroads in strengthening its relationships with major powers – including the United States, Japan, Australia, and the European Union – even as it has encountered rising domestic challenges at home such as protests and succession issues with respect to its leadership. The regional and international environment is also facing growing stresses and challenges: China's assertiveness and its inroads in the South China Sea have increased markedly since then; uncertainties about the U.S. future role have risen with the Trump administration despite some gains that Washington has made; and forces such as populism and protectionism have also created new complications for key countries. In the meantime, the questions about relevance and centrality about ASEAN-led regional institutions have not only remained but only grown louder, despite attempts by the grouping to adjust to new realities.
Vietnam is no doubt aware of this challenging context, along with the fact that it has other domestic and foreign policy priorities to deal with as well, whether it be a its simultaneous holding of a non-permanent United Nations Security Council (UNSC) seat or the runup to its next party congress slated for 2021. As with other ASEAN chairs including Thailand's in 2019, we can expect the agenda for Vietnam's chairmanship to be a mix of continuity and change in 2020: carrying forward the work of previous chairs while also being cognizant of timelines in various aspects of ASEAN's development and advancing some priorities of interest to Vietnam itself. When Vietnamese Prime Minister Nguyen Xuan Phuc officially took over the ASEAN chairmanship at the ceremony on November 4, he reiterated Vietnam's quest for a cohesive and responsive ASEAN during its chairmanship through various pathways, including promoting stability; upholding solidarity and unity; increasing economic links and connectivity, deepening values and identities of ASEAN members; improving the efficiency of the ASEAN apparatus; and promoting ASEAN's partnerships in the global community. We can expect this to be fleshed out more publicly in the coming weeks and months.
At the same time, much like previous years, irrespective of the official agenda that Vietnam puts out, the headlines will likely be shaped by a combination of outcomes reached, flashpoints that occur, and the behavior of key major and middle powers. In terms of outcomes, items such as progress with respect to the Regional Comprehensive Economic Partnership (RCEP) can be expected to be of focus, especially with the timeline for conclusion now moved to 2020. With respect to flashpoints, while the South China Sea may be the most obvious candidate to watch given Hanoi's status as a claimant and the recent Sino-Vietnamese tensions we have seen, one should not dismiss the possibility of other issues such as North Korea or terrorism stealing the headlines as well. And regarding the behavior of key countries, though tensions between Washington and Beijing have been dominating the headlines of late and can be expected to do so in 2020 as well, individual Southeast Asian states can also be in the headlines, especially if there are differences that emerge over specific policies or a final ASEAN statement despite Hanoi's best efforts to manage these.
However things play out, Vietnam's 2020 ASEAN chairmanship will be a development worthy of close monitoring for the rest of this year and into the next one. Given Vietnam's increasingly active role in ASEAN, the full range of regional issues that will need to be addressed, and the challenging context that Hanoi will be operating in, there will no doubt be much to watch in the year ahead.