Japan's Campaign to Revive Virus-Hit Tourism Sector Postponed Amid Cost Controversy
A newly devised tourism recovery campaign gets bogged down in a debate over transparency and inflated costs.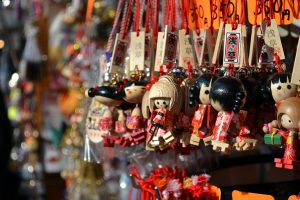 Last year, Japan was a tourist mecca welcoming 31.9 million foreign visitors. That was a peak after seven consecutive years of growth. In a pre-coronavirus Japan, Prime Minister Shinzo Abe said he aimed to attract 40 million overseas tourists in 2020.
But in a sudden turn of events, prolonged coronavirus travel bans have brought Japan's tourism industry to a standstill, with a 99.9 percent fall in tourists in April, the high time for cherry blossom viewings. Not only do tourist figures need to be realistically revised for the unprecedented coronavirus era, but all eyes are on the government's next steps to prevent the bankruptcy and closures of small and medium travel businesses, especially in rural and regional areas, which have been hit hard. Japan's travel and tourism sector accounts for 7 percent of its GDP.
However, the government's latest domestic travel boosting policy — the "Go To" campaign, which was introduced last month — has since been postponed after criticisms of an excessive budget for administrative and office costs. The "Go To" scheme is a joint public-private collaboration that offers discount coupons of 50 to 20 percent off to customers who purchase travel products from authorized agents under the four categories, tentatively called Go To Travel, Go To Eat, Go To Event, and Go To Shopping Strips.
The opposition criticized the administration budget cap of 309.5 billion yen ($2.82 billion) as making up nearly 20 percent of the total project cost of 1.7 trillion yen ($15.51 billion). The disproportionate budget ratio for office expenses were contrasted with the 669.5 billion yen (roughly $6.2 billion) budgeted for the country's emergency economic coronavirus countermeasures. The campaign was labeled "murky" and "untransparent," with the opposition calling for the details of the contract to be explained to the public. The Constitutional Democratic Party (CDC) representative said such a high budget allocation for office expenses was unusual and recommended administrative expenses be kept to a minimum in order to respect and support the tourism businesses that are currently facing financial difficulties. The CDC proposed the next best route could be the utilization of tourism associations or a chamber of commerce within prefectures.
Adding to the controversy is the bidding method the government adopted to attract business contractors. Before the official bidding start date, the Ministry of Economy had interviewed Japanese global advertising giant Dentsu 10 times. But the minister for economy explained that meetings had been held with 50 businesses along with Dentsu and that the 10 interviews with Dentsu had been consultations for reference due to the company's experience in "implementing projects of unprecedented scale."
In response to criticisms the government said it would suspend the open recruitment for business contractors and would revise the budget from the ground up to ensure unnecessary expenses are removed. The tourism recovery campaign was expected to launch in July, but to the disappointment of struggling local businesses a new start date has yet to be determined.
The campaign has also attracted confusion on social media, with misinformation and rumors leading overseas travelers to believe the Japanese government would cover 50 percent of inbound travel costs to Japan.
But some economic relief could be on its way. Local media are reporting that the first phase of easing entry bans — currently in place for 111 countries — could start in July under a travel bubble including Australia, New Zealand, Vietnam, and Thailand. All four countries have strong business and tourism links with Japan. A travel bubble approach, which is also being implemented among Baltic countries, would open the border to countries based on low coronavirus cases and similar coronavirus prevention and testing measures. Japan will allow entry to 250 foreigners daily with a priority on business passengers followed by students and tourists as well as experts from China, South Korea, Australia, and the United States. The government is also considering setting up PCR testing stations for departing passengers with some countries allowing entry to travelers showing negative tests.