Slow Progress Toward an Australian Magnitsky Act 
A Magnitsky Act would allow the effective targeting of individual human rights abusers without the collateral damage of sweeping sanctions.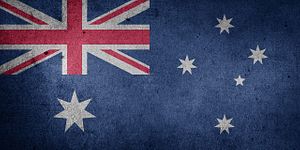 The ongoing inquiry into an Australian version of the United States' Magnitsky Act is gradually progressing. It must not fall by the wayside during the challenging times brought on by the COVID-19 pandemic.
The pandemic has scuppered and delayed significant amounts of work for administrations around the world. It has also effectively pressed down the accelerator on the growing strategic contest globally. 
Australian Prime Minister Scott Morrison underscored the increasingly testing times at a press conference this week, stating, "The simple truth is this, even as we stare down the COVID pandemic at home, we need to also prepare for a post-COVID world that is poorer, more dangerous and more disorderly."
In the last sitting week of 2019, Australian Foreign Minister Marise Payne requested the highly influential Joint Standing Committee on Foreign Affairs, Defense and Trade to report on the possible introduction of legislation that mirrors the U.S. Magnitsky Act. The Committee aims to report back by the end of 2020.
A U.S.-styled Magnitsky Act would enable the Australian government to freeze assets and impose travel restrictions on foreign individuals who are deemed responsible for human rights violations. It would be an invaluable 21st century tool in Australia's foreign policy toolbox.
In the shadows of the pandemic, amid heightening global tensions and growing flash points, many persecuted minorities around the world are subjected to human rights abuses.
This includes the growing reports of the repression of Uyghur and Turkic populations in China. A recently published Associated Press investigation reported on what experts have called a "demographic genocide" among the Uyghur and Turkic populations in Xinjiang, China. Growing evidence of forced birth control is pointing toward a more widespread and systematic approach to Beijing's repression and human rights abuses. 
In March, the Australian Strategic Policy Institute released a report showing that the Chinese government had facilitated the mass movement of Uyghur and other ethnic minority citizens across the country to work in factories supplying major global brands, including Apple, Huawei, and Nike. The report pointed to working conditions that "strongly suggest forced labor" and fueled concerns around global supply chains.
When speaking to Australia's parliamentary inquiry, human rights lawyer Amal Clooney stated that "the interment of a million people on religious grounds is certainly a basis for the imposition of human rights-based sanctions." She continued, "You may not be able to solve every problem in the world or respond to every abuse, but you can make sure your country is not a safe haven for despots and war criminals." 
The allure of a Magnitsky Act is that it would allow the effective targeting of individual human rights abusers without the collateral damage of broad and large sweeping sanctions.
While Australia already has specific sanctioning powers that are frequently used and reviewed under the Autonomous Sanctions Act, many advocates for a Magnitsky Act say the current framework is no longer fit for purpose.
Australian Senators James Paterson and Kimberley Kitching are both actively in favor of a U.S. styled Magnitsky Act. They have emphasized that the real power of such sanctions can be most potent when like-minded democracies act in concert. 
If legislated, Australia will join its fellow Five Eyes partners, the United States, Britain, and Canada, in implementing sanctions legislation that targets individual human rights abusers. Similar legislation exists in other like-minded countries and many more governments are investigating their options.
Advocates of an Australian Magnitsky Act have been bolstered by continued international momentum, particularly in the United States, where Secretary of State Mike Pompeo has labeled human rights abuses in Xinjiang as "the stain of the century."
Last month, U.S. President Donald Trump signed the Uyghur Human Rights Policy Act of 2020. The bill authorities the imposition of sanctions against Chinese officials responsible for the detention and persecution of Uyghur, Turkic, and Muslim ethnic groups predominantly in western China.
It will be required to list and sanction officials implicit in human rights abuses. Notably the bill names senior official and Xinjiang Communist Party Secretary Chen Quanguo as a perpetrator of the ongoing "gross human rights abuses."
A Magnitsky Act is not simply the flavor of the month or year on the diplomatic circuit. As the aforementioned senators have pointed out before, such an act would see Australia join a consistently growing tide in the international community in placing greater accountability on individuals implicated in human rights abuses, inhibiting their ability to operate in the global system. 
It would be another much needed arrow in the quiver for Australia's foreign policy leaders in tackling human rights abusers. Its importance and need only grow in the wake of the pandemic's acceleration of global divisions, heightened tensions, and the continued creep of authoritarianism around the world.
Philip Citowicki was an adviser to former Australian foreign minister Julie Bishop and a former political aide to Australia's High Commissioner to the United Kingdom.