With New PM, a New Generation Taking Charge in Mongolia
Prime Minister Oyun-Erdene represents a new type of Mongolian leader: a younger, Western-educated professional with a strong policy focus.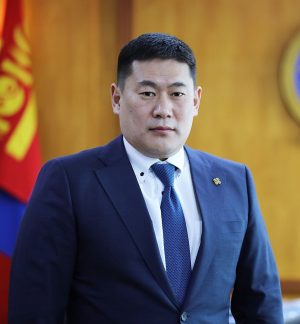 Last week, Mongolian Prime Minister Khurelsukh Ukhnaa resigned, offering a grand gesture of accountability to recent protests over COVID-19 measures. On January 27, 2021, a new prime minister, Oyun-Erdene Luvsannamsrai, was confirmed by parliament with 87.9 percent approval.
The new prime minister is safeguarding Khurelsukh's cabinet. He stated that one of his immediate plans would be expediting COVID-19 vaccinations, which can have an enormous effect on the economy. Moreover, the prime minister's supportive position in the Mongolia-Rio Tinto renegotiation over the Oyu Tolgoi mine is getting attention. Once the COVID-19 situation is handled, his cabinet also plans to establish a Digital Development ministry.
Khurelsukh's resignation may have opened an opportunity for a younger generation leader. With Oyun-Erdene, Mongolia is welcoming a 40-year-old prime minister who did not participate in the 1990 democratic revolution and has been educated to develop a specific focus on policy rather than politics. Having grown up in the countryside, Oyun-Erdene graduated from the Kennedy School of Government at Harvard University with a Masters of Public Policy.
During his time as chief cabinet secretary, Oyun-Erdene has dedicated himself to "Vision 2050," Mongolia's long-term development strategy. Vision 2050 is a solutions-based integrated strategy that aims to implement good governance, citizen-based government services, and economic policies to strengthen Mongolia's potential. The plan also calls for Mongolia to participate in economic integration, fight against climate change, and strive for sustainable development. "Vision 2050 combines international experience, policy examples from countries such as Singapore, Estonia, and other successfully developed countries," says Batnairamdal Otgonshar, vice minister of Mining and Heavy Industry.
One successful implementation example is the launch of Mongolia's e-governance model – in the middle of the COVID-19 outbreak. "Around 8,000 people are on e-mongolia on a daily basis and usage has increased three times more since the nation's lockdown," Bolor-Erdene Battsengel, the director of the Communications and Information Technology Authority, told The Diplomat.
The fact that Oyun-Erdene has focused so much attention on this project is unusual as Vision 2050 purports to be focused on the implementation of policies – something that many Mongolian and foreign-financed plans have failed to do. This policy focus signals a sea change in Mongolian political culture. The country is moving away from political leaders who were primarily trained in the Soviet bloc and its successor states and who have followed party careers (in the case of the Mongolia People's Party, MPP) or were "heroes" of the 1990 revolution (in the case of the Democratic Party, DP). The looming economic challenge is now inherited by a younger generation of leaders.
Khurelsukh's resignation came unexpectedly but is a logical step on his way to a run at the presidency. In Mongolia's hybrid parliamentary-presidential system, a new president will be elected this June, though for a single term of six years under the 2019 constitutional amendments. The same amendments strengthened the position of the prime minister, but a bid for the presidency seems like a natural step for Khurelsukh, who – while an effective political manager – has shown no indication of a specific political agenda and thus seems well suited to a prestigious, but less active, office. Khurelsukh was expected to seek MPP's nomination for the presidential election.
Last summer's parliamentary election saw Khurelsukh consolidate his hold over the MPP. It is widely believed that Oyun-Erdene has ascended to the prime ministership through his association with Khurelsukh. A second-term MP, Oyun-Erdene has served as the chief cabinet secretary in both of Khurelsukh's cabinets. His re-appointment to the post this past July was particularly significant as prime ministers are restricted in appointing only four MPs to the cabinet.
While the DP has rebuffed internal demands for generational change, in last year's parliamentary election the National Labor Party (referred to by its Mongolian acronym, KHUN) became the new force in parliament, led by individuals who share some characteristics with Oyun-Erdene: younger, Western-educated professionals.
Instead of working within the established parties, many in Oyun-Erdene's peer group are attempting to build an alternative in the KHUN. While they only won a single seat in parliament, they are likely to continue emphasizing generational change. Neither Oyun-Erdene nor the KHUN is distinguished by a robust political platform beyond a pragmatic drive for good practice.
The appointment of Oyun-Erdene offers the possibility of transformative generational change in Mongolia's leadership. The newly elected prime minister represents a younger generation of leaders that have studied abroad, exposed to democratic principles, societies, and policies. While this might be refreshing, this does not mean the MPP will live up to its policy goals. It is still one of the established political parties, and the party might be even more firmly in charge now. As is well known, great power is more likely to lead to more significant corruption. On the other hand, the recent protest once again reminds us of Mongolia's democratic upbringing, and the emergence of another wave of youth involvement in Mongolia's political environment.
A previous version of this piece used the wrong acronym for the National Labor Party.