Will al-Qaida in the Indian Subcontinent Find Support in India?
The local branch of al-Qaida failed to appeal to Indian Muslims in the past, but it hasn't given up.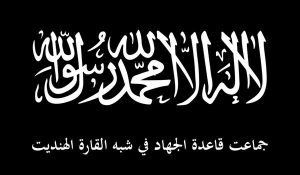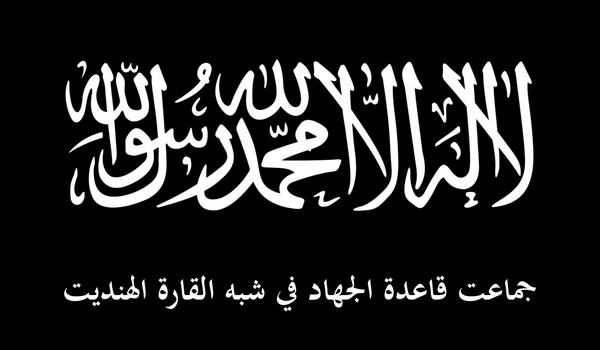 On August 31 last year, hours after the last of the U.S. troops in Afghanistan had pulled out of the country, al-Qaida issued a statement congratulating the Taliban for their victory. It then went on to call for a "global jihad" to liberate Kashmir, Somalia, Yemen, and other "Islamic lands" from the "clutches of the enemies of Islam."
Although al-Qaida has failed to make inroads among Indian Muslims so far, the statement, along with the Taliban's capture of power in Afghanistan — and, as a result, Pakistan's victory over India in the battle for influence in Afghanistan — raised concern in India's security establishment. Would the developments spur Islamist militancy in India?
Although al-Qaida's founder-chief Osama bin Laden did make a reference to Jammu and Kashmir as well as Assam as early as 1996, his focus was mainly on the Middle East, Africa, and Pakistan. But after the death of bin Laden, his successor Ayman al-Zawahiri "started the reorganization of al-Qaida, with its main focus on South Asia."
In September 2014, al-Zawahiri gave concrete shape to this focus by formally establishing a new chapter in the region, "Qaida al-Jihad in the Indian Subcontinent" (al-Qaida in the Indian Subcontinent, or AQIS). Asim Omar, an Indian national, was appointed the group's amir (chief) with a view to establishing "sharia in the land [of South Asia] and to free the occupied land of Muslims in the Indian subcontinent." The aim of AQIS has been to bring Afghanistan, India, Pakistan, Bangladesh, and Burma (Myanmar) under a single ruler by raising the flag of jihad.
The jihadist group's presence in India became apparent when three AQIS operatives were arrested in Delhi in 2015. The Delhi police later arrested Maulana Abdul Rehman Kasmi, an AQIS operative, and claimed that AQIS had set up a training camp "somewhere in Jharkhand forests."
AQIS has been reaching out to its Indian audience through its propaganda publications. In these it drew attention to Muslim victimization in Kashmir, India's hegemony in South Asia, which undermines Muslim values and culture, and its alliances with "infidels" – the United States and Russia.
Despite its efforts and although it is home to nearly 200 million Muslims, AQIS could not find as much traction in India as it did in Pakistan and Bangladesh. It could not carry out any major attacks in the country.
There are several reasons for al-Qaida's failure to draw Indian Muslims.
Socially, even though Muslims are a minority in India, they are well integrated into the mainstream society as Muslims have been living in India for almost a thousand years. Unlike in European countries, they do not feel alienated.
Politically, India has been a beacon of light for the South Asia region, even though the rise of Hindu nationalism has put tremendous pressure on India's democratic, socio-cultural, and political fabric. Democratic processes and institutions provide Muslims with legal channels to articulate their grievances and have issues resolved politically.
The Indian Muslim community and the country's Islamic scholars played an important role in moderating Muslim thinking. Islamic leaders of India's madrassas (religious schools), especially the Deobandi madrassas, the Salafists, and Muslim party leaders, have disapproved violent extremism and have been vocal in opposing terrorism in the name of Islam.
Culturally, Indian society is still a collectivist society where scores of family members live side by side. This family system works as a watch dog to prevent radicalization of younger members of the family. Another cultural factor that has helped in moderating Indian Muslims is that India, which is the birthplace of several Eastern religions like Hinduism, Buddhism, Jainism, and Sikhism and home to all the world's major religions, has a strong tradition of syncretistic ideologies and of ideas of pluralism and inclusivism, rather than on exclusivism. This has been a strong influence on Muslims.
Global geopolitics played a role too. Although the Afghan war of the 1980s contributed to the growth of religious radicalism in South Asia, India was not impacted as much as other countries in the region as it was aligned with the Soviet Union at that time. It did not face the flow of returning mujahideen. This prevented the subsequent growth of radicalism in the country. Besides, India's strategic relations with Middle Eastern countries made it difficult for Muslim youth to travel to these countries for training and networking. This prevented the jihadist network from gaining a foothold on Indian soil.
In addition, India acted robustly against jihadists. Intelligence sharing and coordinated action among various central, state, and international security agencies enabled effective monitoring of suspected militants. For instance, India was able to prevent some jihadists from joining the Islamic State through the Chakravyuh cyber operation. Proactive cyber-surveillance and intelligence sharing have helped India control jihadist activity in the country.
Most importantly, India does not offer strategic benefit to Muslim youths joining jihadist organizations. Muslims are neither a majority in India as they are in Bangladesh and Pakistan nor are they a tiny minority as in European countries. On the one hand, Indian Muslim society is not welcoming of radical ideologies because Muslims in India are not able to establish an Islamic state, nor can they attract a large section of population through the use of violence. So strategically use of violence does not make sense in India. On the other hand, it makes little sense for Muslim youth to travel overseas to fight and sacrifice their life when they have options to raise their voices within the Indian democratic system. For this strategic reason, jihadism has become an expensive option for Indian Muslims.
However, things are changing. The Islamic State, which once drew recruits in India, is in decline. AQIS could capitalize on the ideological vacuum.
Moreover, on the domestic front, the situation of Muslims in India has deteriorated significantly with the Hindu nationalist Bharatiya Janata Party coming to power and enacting laws and implementing policies that systematically discriminate against Muslims. Thousands of Indian Muslims are staring at statelessness, being lynched to death and not allowed to pray. This could make them more responsive to global jihadist calls.
There are worrying signs of heightened jihadist activity. In July 2021, police in Uttar Pradesh had arrested two operatives of the Ansar Ghazwat-ul-Hind, al-Qaida's affiliate in Kashmir. They were reportedly planning attacks in crowded places in Lucknow, the capital of Uttar Pradesh, ahead of August 15, India's Independence Day. The arrest led to subsequent searches at five locations in Kashmir, signaling the possibility of an al-Qaida network in India.
In October, police in the northeastern state of Assam issued an alert over possible attacks by al-Qaida relating to alleged persecution of Muslims in the state. These reports indicate that al-Qaida's presence in India is growing and that the group is capitalizing on rising Muslim anger in the country.
AQIS has stepped up its propaganda activity too. It released three consecutive videos in October and November 2021 titled "Don't sit idly grieving," "Kashmir is Ours," and "Initiator is the Aggressor." While the subject matter of the first video is Muslim persecution in India, the second argues that India and Kashmir belong to Muslims. The third video calls on Indian Muslim youth to rise up to defend their honor and religion. "Collectively line up to defend against Hindu mobsters! Organize youth at neighborhood level! Plan to fight back in case of a future attack!" it says.
Will Indian Muslims be impressed by AQIS appeals this time around?