After Queen's Passing, Australia Debates How to Move on From Colonial Wrongs
In addition to the perennial debate over becoming a republic, Australia is also considering adding an Indigenous voice to Parliament.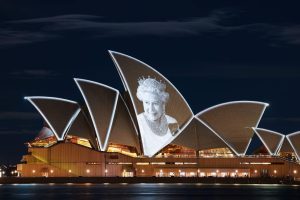 In the wake of the recent passing of Queen Elizabeth II, the uncomfortable conversation around Australia's colonization and the role that the monarch has played in exacerbating these issues has once again been brought into the spotlight.
The longest-serving British monarch oversaw the 1967 referendum, where for the first time Indigenous Australians were recognized formally in the constitution. However, she continued to head a Commonwealth that suffers from horrific inequality between Indigenous and non-Indigenous people, due in no small part to the actions of British colonizers.
It is has not gone unnoticed that Queen Elizabeth II never apologized for the acts of genocide inflicted on the First Nations people under British rule; only the Australian government itself has done that. Nor has the British monarchy apologized to the victims of colonization throughout the many nations it forcibly invaded, whose Indigenous people still suffer inequality and oppression.
On Tuesday, a quirk in its constitution required all Victorian members of Parliament to re-swear their allegiance to King Charles III in a special sitting of Parliament, unique to the state. The Greens party leader, Samantha Ratnam, along with her fellow Greens MPs, wore a shirt emblazoned with the term "always was, always will be," a reference to the 1980s Aboriginal land rights movement in New South Wales.
Speaking outside of Parliament, the Greens leader said that the swearing-in ceremony was "absurd."
"In 2022, many Victorians are rightly asking why we're being asked to acknowledge the sovereignty of a British monarch thousands of miles away when we haven't acknowledged the sovereignty of First Nations people right here," Ratnam added.
The speech comes in the wake of forceful statements issued by several federal-level Greens MPs, including party leader Adam Bandt, who said the death of the queen should reignite the debate over turning Australia into a republic. "Now Australia must move forward. We need treaty with First Nations people, and we need to become a Republic," he tweeted.
Deputy leader Mehreen Faruqi, who was born in Pakistan, which itself has had to deal with the remains of British colonialism, went a step further, saying that she couldn't "mourn the leader of a racist empire."
The republican movement has dimmed in recent years, with Queen Elizabeth II's popularity being cited as a partial reason. A failed referendum in 1999 has often been talked about as a precursor rather than a definitive rejection of republicanism.
However, for many currently, efforts toward righting historical wrongs are focused on adding an Indigenous voice to Parliament, rather than ending the British monarch's nominal reign.
When Anthony Albanese was elected prime minister in May, his victory speech included a commitment to implementing "the Uluru Statement from the heart in full." The main reform, to be put to the public in a referendum, would add a constitutionally recognized voice for First Nations people in Parliament. The Uluru statement was proposed and published by many prominent Indigenous leaders in 2017.
As I wrote in March, these leaders have previously stated that "we seek constitutional reforms to empower our people and take a rightful place in our own country."
In the same article, I noted that the parliamentary voice for Indigenous Australians had been consistently opposed by the then-Liberal government. However, it is members of the Greens and some prominent First Nations people who have been the loudest critics of the voice in recent months.
Federal Greens Senator Lidia Thorpe, a Djab Wurrung, Gunnai Gunditjmara woman, opposed the referendum on the voice, describing it as a "complete waste of time" and noting that resources were better spent on advances towards a treaty.
"We don't need a referendum to have a treaty in this country and the treaty is what our people have been fighting for [for] decades and decades," she told the Guardian.
On the other side of politics, conservative Coalition senator for the Northern Territory, Jacinta Nampijinpa Price, argued that she could not support the "vague proposal" put forward by Labor.
"I cannot support another federal-funded bureaucracy that doesn't develop any more outcomes … we've seen so many models like that get up and fail," Price, who is of Warlpiri-Celtic heritage, said.
The complications of passing a referendum in Australia, as well as memories of the spiteful "no" campaign surrounding the same-sex marriage plebiscite in 2017, have also been mentioned as reasons to avoid attempts at enshrining the voice.
However, Victorian First Peoples Assembly co-chair Marcus Stewart said the Indigenous voice to parliament was "above politics."
"We've got an opportunity now, to meet that moment in history. To see a successful yes vote, not to drag it down with division."
Whatever decision is made by the Labor Party government, it is apparent that the government considers reconciliation through an Indigenous voice to Parliament to be more pressing than any calls to abandon the British monarchy. This week, Albanese stated that it wasn't "appropriate" to talk about constitutional change when people were mourning for the queen.
Thorpe retorted against the language Albanese used, saying that Indigenous people have "been calling for Day of Mourning for over 80 years."
As Thorpe tweeted: "The process towards being able to pick our own head of state would bring us all together – it would force us to tell the truth about our history and move us towards real action to right the wrongs that started with colonization."
Regardless of the future of Australia as a member of the Commonwealth, the legacy of the monarch remains a deep stain on many in the country, a fact that is unlikely to be rectified by the simple ascension to the throne of King Charles III.