North Korea Fires Short-range Ballistic Missile Toward Its East Coast
A day before the South Korea-U.S. navy joint drills kick off, North Korea launched its first ballistic missile since June 5.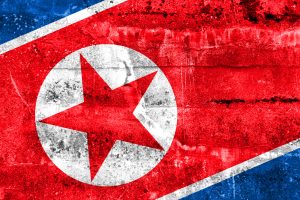 North Korea fired one short-range ballistic missile toward its east coast on Sunday, South Korea's Joint Chiefs of Staff (JCS) said. Launched from the Taecheon area in North Pyongan province at 6:53 a.m. KST, the missile flew about 600 km with a max altitude of 60 km.
"North Korea's ballistic missile test is a grave provocation threatening the peace and security of not only the Korean Peninsula but also the international community," the South Korean military said. It added that the North's ballistic missile test is "a clear violation of the United Nations Security Council resolutions" while urging the North to immediately halt such missile tests.
South Korea's National Security Council also called the North's Sunday missile test "an act of provocation," adding that the test cannot be justified with any reasons.
In a released statement, U.S. Indo-Pacific Command said "the missile launch highlights the destabilizing impact of the DPRK's unlawful WMD and ballistic missile programs." (DPRK is an acronym of North Korea's official name: Democratic People's Republic of Korea.)
North Korea's state-controlled media have not published any statements or reports on its suspected KN-23 missile test on Monday. Previously, North Korean media had reported details on the capabilities and type of the missiles a day after each launch. However, it has not reported on its missile tests for months, perhaps in a bid to normalize the launches as ordinary planned drills for self-defense.
Based on information on the performance of the missile provided by the South Korean military, North Korea might have tested its KN-23 Iskander-class ballistic missile. Some experts also noted that the tested missile appeared to have conducted a "pull-up" maneuver in flight.
Sunday's missile test is the first ballistic missile test since June 5, when North Korea tested eight ballistic missiles. Its previous missile test occurred on August 17 when it fired two cruise missiles toward the Yellow Sea.
South Korea and the United States kicked off joint military drills involving the nuclear-powered aircraft carrier USS Ronald Reagan on Monday on the eastern coast of the South. North Korea's missile test on Sunday appeared to be what Pyongyang would call "a corresponding measure" to one of the "hostile policies" it has demanded Washington to withdraw. The drills are scheduled to be last from September 26 to 29.
Earlier this month, North Korean leader Kim Jong Un codified a new law on the use of nuclear weapons. Rather than sticking with defining his nuclear arsenal as a means for "self-defense," Kim has authorized the use of nuclear weapons as "preemptive measures" under certain conditions. Kim also declared that his country's status as "a nuclear weapons state" has become "irreversible" under the new law. 
We should expect North Korea to strategically respond to Seoul and Washington's military activities while remaining silent over their offers of dialogue. However, at the moment Pyongyang may be under pressure from its main ally, China, not to disrupt the piece ahead of China's most important political event – the 20th National Congress of the Chinese Communist Party – in mid-October. After the Party Congress concludes, Pyongyang may resume testing its most advanced ballistic missiles, including intercontinental ballistic missiles (ICBMs) and submarine-launched ballistic missiles (SLBMs) to show off its nuclear and missile capabilities against the extended deterrence strategy of the U.S. and South Korea.