An Australia-Vietnam Partnership Could Erode China's Monopoly on Rare Earths
Australian money and technical know-how could unlock Vietnam's potential as a major producer of the critical minerals.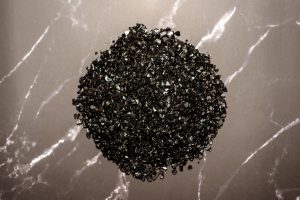 Vietnam is a rising economic force in Southeast Asia. The country boasts a youthful population of more than 98 million with increasing rates of urbanization. Vietnam has both the ambition and potential to become a member of the G-20 by 2050. It is the world's fifteenth-most populous nation and has growth rates on track to reach 7.8 percent in 2022. With one of the most exciting growth prospects of the coming century, Vietnam is fast gaining the attention of international investors.
Much of Vietnam's media attention has been in the wake of the China Plus-One strategy, which has seen businesses shift their manufacturing hubs from China to diversify risks, improve supply chain resilience and manage manpower issues. The uptake of the strategy has been accelerated in response to rising U.S.-China tensions and growing Chinese labor costs due to an increasing standard of living. Vietnam has been a primary beneficiary of this shift.
However, there is more to Vietnam than low-cost manufacturing. Vietnam also holds the world's second-largest reserves of rare earth elements (REEs). Although the resources are currently underdeveloped, Vietnam has the potential to assist in disrupting China's REE monopoly. In 2021, Chinese mines produced approximately 60 percent of the REEs mined globally. With its rare earth minerals reserves, Vietnam has the human capital base to establish an integrated downstream processing industry.
The idea of utilizing Vietnamese REE reserves to offset Chinese dominance is not new. In 2010, an altercation between Chinese and Japanese ships near the disputed Senkaku/Diaoyu Islands resulted in China levying trade sanctions against Japan. China suspended the supply of REE oxides to Japan, causing prices to spike. The incident highlighted Japan's dependence on China, and in response, the Japanese signed a partnership with Vietnam to develop its REE industry. However, as the Chinese sanctions were lifted, trade soon returned, and the development of the Vietnamese industry stalled. Currently, Vietnam only produces a small amount of REEs; production barely reached 400 metric tons in 2021.
This is where Australia enters the picture. Australia and Vietnam share a number of common interests; both nations boast an abundance of natural resources and complementary competitive advantages that align with each other's priorities. Vietnam's rapid economic emergence represents a significant opportunity for Australian businesses to build a more secure and diversified supply chain and access new consumer markets.
Australia has the opportunity to provide the technical expertise, products, and capital needed to accelerate the development of the Vietnamese REE industry. Although no Australian REE miners are operating in Vietnam, Australian miner Blackstone Minerals is leading by example in terms of taking advantage of the mining opportunities on offer in Vietnam with its Ta Khoa nickel-copper project in the northern province of Son La.
Blackstone Minerals claims that the project will demonstrate that  it is viable for mining operation in Vietnam to comply with the highest environmental, social, and corporate governance (ESG) standards. Australian REE Miners should recognize the opportunity and consider repositioning themselves to capitalize on high-profit-yielding projects before other internationals move in.
An Australia-Vietnam partnership could unlock a "powerhouse" opportunity in the production of REE. It could also lead to downstream opportunities. The Vietnamese rare earth industry is crippled by uneconomic, small deposits and regulatory issues, such as high royalties, and investment and market access challenges.
A strategic partnership between Vietnam and Australia could resolve many of these issues. Australia has the products and technical expertise to improve the efficiency and sustainability of Vietnam's resources sector. Unexplored opportunities for Australian companies lie within Mining Equipment, Technology, and Services (METS) across the Vietnamese resources sector. With a trend towards underground mining in Vietnam, Australian technology can be employed to mine Vietnamese REE deposits sustainably and at a reasonable cost Further research and investment into the Vietnamese REE industry will drive the discovery of economically viable deposits and present opportunities for applying Australian technology to resolve operational bottlenecks.
Australia can offer Vietnam technical assistance for mine operations and how improve the regulatory framework surrounding the industry. Australia is a world leader in regulation, and has created a conducive environment for foreign investment whilst upholding ESG standards. Australia could theoretically "export" to Vietnam its regulations, including its royalty standards and ESG policies, to support the sector's sustainable development.
Meanwhile, in exchange, Vietnam can offer Australia low-cost labor for the downstream processing of Australian REE and access to the Southeast Asian market. Many nations in Southeast Asia are looking to develop domestic battery industries but don't have all the necessary critical minerals needed. The Australian resource sector, along with associated technology and services, must pivot and develop underutilized relationships to unlock new economic opportunities through leveraging a strategic position in Vietnam.
With the majority of the global middle class shifting to Asia by 2030, Vietnam is not only an attractive market but offers the ideal gateway into Southeast Asia for Australian goods. The current state of the Australian-Vietnam business relationship in the REE industry is not adequately positioned to capitalize on these growth opportunities. Companies that successfully reposition and engage the Vietnamese REE market will reap the benefits of long-term growth.