Chinese and Indonesian Workers Clash at Indonesian Nickel Plant
The violence, which resulted in the deaths of two workers, is likely to inflame anti-Chinese sentiment in the country.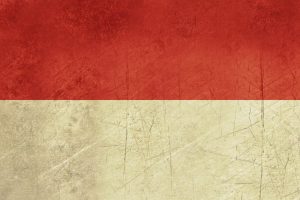 Two workers were killed in clashes and rioting at an Indonesian nickel processing plant over the weekend, officials said yesterday. The demonstrations at the PT Gunbuster Nickel Industry (GNI) in Morowali, Central Sulawesi, ended in clashes between groups of Indonesian workers and foreign workers from China, leading to the deaths of two people, a Chinese and an Indonesian.
On Saturday, workers belonging to the National Workers' Union (SPN) held a meeting with the company. During the meeting, the mass of SPN workers presented eight demands to the company, but no agreement was reached between the two parties at the meeting. These demands included the implementation of Occupational Security and Safety (K3) procedures, the provision of personal protective equipment to workers, a halt to wage deductions, and the rehiring of SPN members who were terminated because they had gone on strike.
There have recently been various work-related incidents at the Morowali smelter, some of which caused deaths and injuries to workers. Established in 2019, GNI was inaugurated by President Joko "Jokowi" Widodo in December 2021. The company belongs to the Chinese steel giant, Jiangsu Delong Nickel Industry Co. Ltd., which also carries out mineral mining and refining operations in the Xiangshui Industrial Economic Zone in Jiangsu province.
Following its meeting with workers, SPN sent a letter of notification regarding a strike action if the company did not fulfill all the demands made. In response to this, GNI management replied that it would not accept any of the demands made by its workers. Due to the rejection of this demand, the SPN workers called a strike on January 14. Indonesian workers invited other workers to hold a demonstration, but Chinese workers refused. This then led to fistfights between the two groups of workers using iron and other factory equipment.
The regent of North Morowali, Delis Julkarson Hehi, has argued that an outside provocateur was behind the clashes. He claims that the provocateurs took advantage of the rioting by vandalizing the factory, burning company assets, and looting the female migrant workers' dormitories. At least three blocks where Chinese workers live and one block for securing vital objects were burnt, along with eight vehicles.
The police have arrested 70 people for questioning at the North Morowali Police Headquarters. Meanwhile, hundreds of military and police personnel were deployed to secure the smelter factory.
On Monday, in an effort to resolve the conflict, the North Morowali National Police held a dialogue between workers and GNI management, though a resolution has not yet been reached.
This is not the first controversy associated with Chinese nationals working in Indonesia. In 2020, the Indonesian government allowed Chinese foreign workers to enter the country amid the COVID-19 pandemic at a time when many local workers had been cast into unemployment due to the virus.
In some instances, this issue has prompted protests. One such incident took place in June 2020, when it was reported that 156 Chinese foreign workers from Guangzhou had landed in Manado, North Sulawesi before taking a connecting flight to Haluoleo Airport in Kendari, in Southeast Sulawesi province. It was reported that these workers were going to work for PT Virtue Dragon Nickel Industry, another Chinese firm focused on nickel mining. According to media reports, a group of people of unspecified size gathered outside Haluoleo Airport to protest the workers' arrival, leading to clashes with the police.
This tapped into popular suspicions about the government's supposed leniency toward the arrival of Chinese workers. Many Indonesians view these arrivals in an unfavorable light, and fear that workers from China could take the jobs of domestic workers in a country where unemployment remains high. This in turn reflects longstanding suspicions of Chinese activities in Indonesia, and fears that Chinese arrivals will swamp the country.
As a result, Jokowi's welcoming attitude toward Chinese investment and the arrival of the Chinese has inflamed negative sentiment toward the workers, and anti-China sentiment more generally. This week's incident in Morowali is very likely to exacerbate this negative perception further.
In this case, the recent incident must be thoroughly and objectively investigated, especially given GNI's poor track record of safety and employee management. In late December, an explosion at the GNI as the mineral processing and refining plant in Morowali killed two employees. That accident also triggered a demonstration by not only employees from the company but also workers from the other factories surrounding it. In this case, too, they demanded improvements in occupational safety and health.
In the wake of Saturday's violence, GNI must meet the demands of workers in the interests of their welfare, especially the demands regarding wages and worker safety. The Indonesian analyst Muslim Arbi has argued that if the Indonesian government and GNI do not fix this problem similar protests will spread to other regions of Indonesia, especially in areas where Chinese workers are present.