Uyghurs Call on Thailand To Stop Detention of Uyghur Refugees
The deaths of two Uyghur refugees in a detention center in Thailand shed light on the grave injustice that is the continued imprisonment of Uyghurs.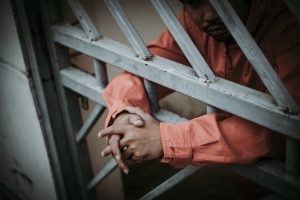 Uyghurs and human rights activists around the world are joining together in a resounding call for Thailand to put an end to the detention of Uyghur refugees. This plea comes in the wake of the tragic deaths of two Uyghur refugees who had escaped persecution in China only to find themselves incarcerated in Thailand. Muhammat Tursun, 40, tragically passed away after spending nine years in Bangkok's Suan Phlu Immigration Detention Center. His death followed that of Aziz Abdullah, 49, who also lost his life within the same detention center earlier this year. These distressing incidents sparked demands for an investigation. Both Tursun and Abdullah were among a group of 50 Uyghur refugees who fled China alongside hundreds of others back in 2014.
China has faced accusations of committing genocide against the predominantly Muslim Uyghur population; Beijing denies these claims. The United Nations recognized China's treatment of the Uyghurs as a crime against humanity and continues to advocate for accountability.
While some Uyghur refugees in Thailand have been forcibly returned to China, and others deported to Turkey where they have ethnic ties, Thailand has refused to release the remaining Uyghur refugees or allow them to seek refuge in countries willing to accept them. Thailand deported 173 Uyghurs, mainly women and children, in 2015 and a week later sent 109 mainly Uyghur men back to China. Thailand has succumbed to the pressures exerted by the Chinese Communist Party.
Human rights organizations argue that the recent deaths of these two Uyghur refugees, occurring just three months apart, shed light on the dire conditions faced by Uyghurs forcibly held in detention.
The detention centers in Thailand are characterized by overcrowded and cramped rooms, smoke-filled holding cells, unsanitary water, and meals unfit for human consumption. Moreover, Uyghur refugees detained in Thailand are subjected to deteriorating mental health due to the deplorable living conditions imposed upon them. Prior to his passing, Tursun had been ill for weeks but Thai authorities overlooked his symptoms until finally taking him to the hospital, where he was reportedly unable to eat and experienced significant vomiting.
The World Uyghur Congress has been instrumental in urging Thailand to allow other countries to provide sanctuary for Uyghur refugees. Rahima Mahmut, U.K. director of the World Uyghur Congress in London, has emphasized the urgent need for action to ensure the safety and well-being of these desperate Uyghur refugees.
Mahmut stated, "The prolonged detention of Uyghur refugees in Thailand, resulting in tragic deaths, reveals the appalling conditions they endure. Despite global awareness of the Uyghur plight and the horrors of concentration camps, the lack of support from countries is evident. Urgent action is needed to provide these desperate Uyghur refugees with a safe haven, as they face the choice of indefinite detention or risking their lives in China."
She added, "The World Uyghur Congress seeks the release of these refugees and calls for a third country to offer them sanctuary. Separated from their families, Uyghur refugees already suffer from mental health issues, necessitating immediate assistance. While governments may be limited in helping Uyghurs in China, they can make a difference by aiding Uyghur exiles, particularly those in Thailand and other detention centers. The ongoing suffering endured by Uyghurs is a grave concern that must not be overlooked, as it has persisted for over a decade, leaving them feeling trapped and without hope." 
The release of images depicting Thai authorities forcefully returning Uyghur refugees to China, their faces covered by black hoods as they are hurried down the stairs of a plane, caused an international uproar.
One Uyghur individual who managed to escape the clutches of China is Mahmut Tahir (name changed for safety reasons), a former teacher who sought exile in Turkey in 2018. Tahir told The Diplomat, "My heart bleeds for my Uyghur brothers and sisters kept unjustly in Thailand's detention center. We have been through enough discrimination and we cannot continue to suffer. How many deaths does it take for world leaders to stand up against the Chinese Communist Party and say enough is enough?" 
This sentiment resonates not only with Tahir but also with countless Uyghurs and human rights activists worldwide. They are united in their call for accountability and urgent action to prevent further deaths and deteriorating conditions for Uyghur refugees who have fled China.
It is imperative that Thailand heeds these calls and puts an end to the detention of Uyghur refugees. The international community must rally together to provide these vulnerable individuals with a safe haven where they can rebuild their lives and escape the ongoing persecution they faced in China. The plight of the Uyghurs demands immediate attention and action to ensure their fundamental human rights are protected and their suffering comes to an end. Only through concerted efforts can we bring about the change needed to safeguard the lives and dignity of the Uyghur people.