In the Name of Energy Security, China Is Doubling Down on Both Renewables and Coal
China is the world's largest producer of both renewable energy and coal power, the dirtiest fossil fuel.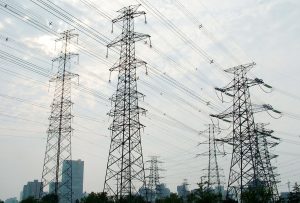 With Russia's invasion of Ukraine disrupting fossil fuel supplies and prices, global attention to energy security has heightened. Ensuring affordable and secure supplies of energy resources, or energy security, is an uphill battle for China, which has massive energy demand but constrained domestic supply. With climate change and geopolitics worsening, coupled with the need to maintain economic growth, balancing climate goals and energy security is increasingly a paradox for Beijing.
China is simultaneously the world's largest producer of renewable energy (solar, wind, and hydropower) and coal power, the dirtiest fossil fuel. Last year alone, new renewables projects were added faster in China than the rest of the world combined. But the building of new coal projects has proceeded at a similarly rapid clip, with China's added capacity reaching six times more than the rest of the world. Can renewables in China scale up fast enough to help the world's largest carbon emitter transition away from fossil fuels? To answer this question, one must consider the government's confidence in renewables capacity to meet growing energy needs and its source of political legitimacy.
In recent years, China accounted for around 40 percent of global renewable capacity growth, more than triple that of the United States, the second largest producer. Renewables have received a significant boost from favorable policies over the last two decades. Renewable energy was mentioned for the first time in China's 10th Five Year Plan (2001-2005) where the government offered incentives for investment in and commercialization of photovoltaic and wind technologies and battery systems to reduce reliance on coal production and consumption. The 2005 Renewable Energy Law (amended in 2009) recognized renewable energy as a preferential area for high-tech industrial development at the national level.
Moreover, the recent language shift from "renewable energy development" to a "modern energy system" in the 14th Five Year Plan (2021-2025) suggests China has attained certain milestones in the energy transition and clean technology. The country is on track to exceed its consumption target for renewables of 33 percent by 2025.
At the same time, however, China is responding to its need for flexibility by adding both clean energy and fossil fuel capacity.Beijing doesn't believe renewable sources can provide immediate stability in meeting the nation's energy demand, despite their potential to strengthen China's self-reliance and security in the long run.
Although China has maintained strong growth in renewable installations and demand, which the West has yet to catch up with, waste has been a concern. Energy inefficiencies are a hurdle to growth that needs addressing, as is a lack of storage capacity. China's stepped-up focus on innovation in the clean energy sector will continue to favor development and the scaling up of more advanced energy storage technologies such as compressed air energy storage, float battery, hybrid, and thermal storage systems.
These are all positive developments, but until the Chinese government is confident that renewable sources are fully built out, its coal production and consumption will remain high, which complicates the energy transition and has implications for the world's decarbonization progress.
Coal has been essential to China's energy security – it provides baseload and peak load power and accounts for over half of total energy consumption in the country. While China has worked to reduce coal use (albeit slowly), monthly coal production rebounded to a new record last November in part because of the rising heating demand and the easing of zero COVID measures. China has continued to add coal power capacity and approved permits for 106 GW of new coal-fired capacity in 2022, the highest level since 2015.
Not only is the country's energy structure dominated by coal, but the coal industry has significant sway in the government. Of the 263 resource-based cities in China, 80 of them are coal-dependent, and these cities constitute a significant portion of the national economy. Further, the widespread power outages in the past two years have forced Beijing to support coal production to avoid further damage to their legitimacy.
Despite the international pressure to move away from coal, Chinese President Xi Jinping opted for a steady approach to replacing coal in the name of security, fueling skepticism over the country's commitment to phasing down coal as quickly as possible. However, Xi has pledged that China's coal use would peak in 2025 and start to fall in 2026. To that end, the country has set new targets in a recent strategic paper to have non-fossil power generation make up over 50 percent of total power generation by 2030, the same year by which China vowed to peak carbon emissions.
There are many reasons for optimism about China's continued rise in clean energy capacity and generation, but it should not be seen as a sign that the country will automatically phase out coal power. Instead, we will continue to see China doubling down on both renewables and high efficiency coal power simultaneously to chart its own path to meet its development, climate, and security goals. Beijing's ability to commit to and pursue these objectives is of direct consequence to its legitimacy and the world's climate mitigation efforts.