Is Communal Violence Inevitable? Nuh in Northern India Said 'No' Earlier This Week
Unlike a month ago, on August 28, the BJP government prevented communal violence by not permitting a provocative religious procession and taking preventive measures.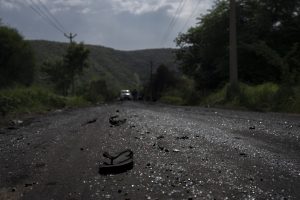 Violence by Hindutva groups was averted in the communally volatile district of Nuh in Haryana on Monday, with the Bharatiya Janata Party-led state government — the Hindu nationalist BJP is also in power nationally — taking strong measures to prevent clashes.
The Vishwa Hindu Parishad (VHP) and other Hindutva outfits had called for a Shobha Yatra (a religious procession) on August 28 in Nuh, where a similar procession also led by the VHP and its affiliates on July 31 resulted in deadly communal violence.
This time around, the VHP's plans for a procession did not materialize. Nuh was tense but peaceful on August 28. What happened? And importantly, why?
On September 9-10, New Delhi will host the G-20 summit, featuring leaders from the world's most powerful economies. The attention of the international media will be focused on the Indian capital. Besides, Nuh is hosting the fourth G-20 Sherpa meeting between September 3 and 7. Violence in Nuh a month ago spilled into Gurugram. While Nuh is around 65 kilometers from New Delhi, Gurugram abuts the capital.
At a time when Prime Minister Narendra Modi will be serenading world leaders at the G-20 summit, he will not want ugly images of wanton violence against Muslims dominating the news cycle. The VHP's call for another procession in Nuh at this time was therefore inconvenient for the Modi government.
"The administration swung into action this time as there was clear instruction from the top leadership that they did not want a repeat of what happened on July 31. Any violence would have caused serious damage to the reputation ahead of the G-20 meet," a former Director General of Police of Haryana told The Telegraph.
Religious processions are common in India and while all religious communities take out processions, those by Hindus are far more frequent.
It was in the final years of the 19th century that Bal Gangadhar Tilak, an Indian National Congress leader, began organizing processions to mark the Ganesh Chaturthi festival as a means to mobilize and unite Hindus against colonial rule. Over time, processions became more about taking control of the streets. Hindu and Muslim nationalists would march through areas dominated by the other, triggering violent clashes.
In post-independence India, and especially with the rise of the Hindu right, the list of processions has grown remarkably. They are taken out during many more Hindu festivals, including Ram Navami and Hanuman Jayanthi, and even to mark hundreds of other events and rituals. Importantly, processions have become a useful tool in the hands of politicians and parties to polarize society along communal lines and mobilize support.
This was the case, for example, when BJP leader Lal Krishna Advani organized the Ram Rath Yatra in 1990. It radicalized Sangh Parivar cadres, provided a shot in the arm to the demolition of the Babri masjid, communalized India like never before, and paved the way for a string of BJP election victories.
Since 2014, when the BJP came to power nationally, it has brazenly pursued its agenda of turning India into a Hindu state. Over the past decade, Hindutva processions have aimed not only at deepening communal tensions but also underscoring the subjugation of Muslims. Violence is the rule during such processions. This was the case with the July 31 procession in Nuh.
Tensions between Hindus and Muslims had been running high in the weeks preceding the event, with both sides issuing threats and counter-threats via social media. Although a face-off loomed, authorities did nothing to prevent it. The VHP was permitted to take the procession through Muslim neighborhoods. No action was taken against those circulating inflammatory videos, shouting provocative slogans or flaunting weapons.
When violence erupted, police seemed unprepared. When police reinforcements were sent in, the response was too little, too late, as by then six lives were lost and properties worth billions of rupees destroyed.
The rioting spilled over to Gurugram, a commercial and financial hub that is home to dozens of multinational companies and expensive apartment complexes. It is located at the capital's doorstep. On July 31 and for a week thereafter, horrific images of rioting — a 22-year-old Muslim cleric was killed there and a mosque vandalized — and of Muslims fleeing Gurugram went viral.
The Modi government cut a sorry picture; its gross callousness in responding to communal tensions and sheer ineptitude and poor governance were on full display.
On August 13, when VHP leaders called for a procession through Nuh on August 28, BJP governments at the center and in Haryana swung into action. This time around, the Haryana government denied the Hindu groups permission.
On August 28, Nuh was a veritable fortress; police and paramilitary personnel were out in full force and orders preventing the assembly of four or more people in an area were imposed. CCTV cameras and drones were installed and multiple barricades were erected along the planned route. Scores were detained and internet service was suspended.
When denied permission, some VHP leaders had said the procession would go on. However, they agreed "to reduce the size and scale of the procession at the behest of the administration."
Consequently, no procession wound its way through Nuh on August 28. Instead, some 40 leaders of Hindutva outfits, priests, and seers were ferried in a mini-bus escorted by police to three temples. The day passed without a flareup.
If volatile Nuh was peaceful (although tense) on August 28, this was because the authorities acted to prevent and preempt violence. The Modi government did not want a repeat of the embarrassing violence at Nuh at a time when the world's attention will be on New Delhi.
Communal violence in India is often described "as inevitable eruptions of anger and violence between communities divided by deep, incommensurable and often historical differences."  The violence is often depicted as a sudden, unplanned, and spontaneous eruption of anger.
However, communal violence is not inevitable. As events in Nuh over the last month reveal, violence can be averted. Measures can be taken to prevent the violence.
What is needed is the political will.
In the run-up to the August 28 procession, the Modi government summoned that political will.
The question is how will it respond to religious processions after the G-20 summit. The Ganesh Chaturthi festival will be celebrated in several Indian states a week after the summit. Hindutva groups will take processions through sensitive areas.
But elections are drawing near. Will the Modi government summon the will to prevent communal violence?