Surviving the Refugee Boats and Building a Vietnamese Museum in Australia
A conversation with Mylinh Lee, who arrived in Australia in a boat as a child and a refugee.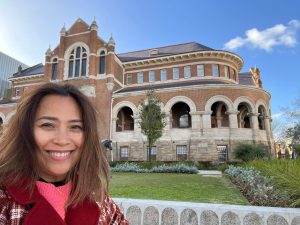 In 1979, Mylinh Lee arrived in Australia as a child, by boat and as a refugee. More than four decades later she is a public relations specialist in Melbourne where she is also dedicated to the construction of the Vietnamese Museum Australia.
The museum, due to open in 2025, is the first in the world dedicated to the plight of Vietnamese refugees, who began arriving in Australia shortly after the fall of Saigon in April 1975, signaling the end of the Vietnam War and the communist takeover of South Vietnam.
Lee spoke with The Diplomat's Luke Hunt about the hardships she faced at sea, and being rescued and accepted by Australia after then Prime Minister Malcolm Fraser "opened the gates" to tens of thousands of war refugees seeking asylum in Australia.
Given her experience, she is an advocate for all people seeking a safe harbor to raise their families and was opposed to the "stop the boats" policy adopted by successive Australian governments.
Lee says Australia could have done much more to protect the rights and provide support for those in need as opposed to the one dimensional attitude adopted over the past 10 years.
She says the museum, which has bipartisan political support, will not be restricted to just the plight of Vietnamese refugees. It will focus on their contribution to the fabric of Australian society and the impact of war before and after 1975.
The museum, which will include a memorial and examine both Australia's role and the war's impact on neighboring countries, like Cambodia, is slated to open in 2025, to commemorate 50 years since the first Vietnamese refugees arrived in Australia following the fall of Saigon.