What Does Huawei's Homemade Chip Really Mean for China's Semiconductor Industry?
In the end, the breakthrough may be largely symbolic – but that's precisely how it will have the biggest impact.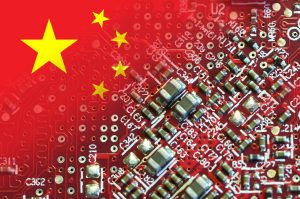 It's been years since Huawei, one of China's biggest technology giants and a source of national pride, became the focus of global attention due to allegations of national security risks. Since 2019, Huawei has faced several sanctions led by the United States, which cut off the company's access to business and equipment from the U.S. and its allies. Huawei and China's Semiconductor Manufacturing International Corporation (SMIC) both have been put on the United States' Entity List, which is believed to have effectively restricted the flow of technology and high-end chips to these Chinese firms. 
But in a significant development, Huawei has unveiled its new smartphone device, the Huawei Mate 60 Pro, which is believed to contain a 5G chip. The Kirin 9000S processor in the phone is powered by Huawei's 7 nanometer (N+2) chip, which is designed by Huawei's chip division HiSilicon and manufactured by China's largest chip vendor, SMIC.
This development produced shockwaves among the Western media and pundits, who had anticipated a decline in China's chip capability after the U.S. rolled out export control measures aimed at restricting chip supply to China in October 2022. Huawei's 7nm (N+2) chip just lies behind the most advanced technology produced by global leaders Taiwan Semiconductor Manufacturing Company (TSMC) and Samsung. However, there are doubts about the efficacy of Huawei's ability to produce chips on a mass scale without Western tools, and whether it truly demonstrates 5G capability on par with Apple's technology. 
The strategy of Chinese manufacturers lies in using lagging-edge technology to bounce up to leading-edge technology. China still has access to older technology, such as NVIDIA's H800 chips and the tools for manufacturing lower-end (say 28 nm) chips.
With that in mind, Huawei has used the outdated ARM instruction set architecture, EDA tools, and last-generation deep ultraviolet (DUV) lithography tools to produce a fairly competitive chipset in its new launch. Douglas Fuller, an expert on China's semiconductor industry, said that Chinese manufacturers are using extra exposure to make up for the lack of extreme ultraviolet (EUV) technology, and hence the yield is terrible. DUV machines need three to four rounds of patterning to finish 7 nm chips. 
An interesting question, then, is whether Huawei's ailing business will be able to afford to produce the chips on a mass scale, considering the shortage of advanced chip devices in the domestic market. If not, then the announcement of a breakthrough in chip production is merely a publicity gimmick to lure applause from the Chinese leadership.
Designing and fabricating high-end chips is a challenge, even as these chips become increasingly important for powering AI computing. While repurposing outdated machinery, China may face a significant challenge to catch up in a technological paradigm wherein the edge lies in deploying and developing AI-competitive chips. Without access to Dutch firm ASML's advanced lithography tools and EUV technology, it will be challenging for Huawei and SMIC to move up the ladder and catch up with the 2 nm and 4 nm advanced chips made by TSMC and Qualcomm. 
Even so, China's lagging-edge build out and Huawei's resurgent breakthrough in achieving a 7 nm indigenous chip definitely boosts domestic fervor in chip manufacturing amid the West's technology denial regime. Releasing the smartphone during U.S. Secretary of Commerce Gina Raimondo's visit to China was especially pointed. The news provided a shot in the arm for Chinese stocks and boosted techno-nationalistic pride among the Chinese people. 
Previous failures and corruption in the so-called Big Fund – China's $40 billion pot for boosting the semiconductor industry – had demoralized the Chinese tech ecosystem and further raised questions about China's capability to catch up in the microchip competition. With the launch of Huawei's Mate 60 Mate Pro, its sustainability on a mass scale ultimately may not matter that much. More important is that Huawei's proven technological capability to make 7nm chip makes the Chinese semiconductor industry look resilient in the face of Western sanctions. The breakthrough and self-reliance in 7 nm technology convinced the Chinese leadership to invest further in the leading-edge funding ecosystem, Big Fund. 
If Huawei turns out to be successful in scaling and supplying its Kirin 9000S processor with 5G capabilities, it could emerge as a competitor to Apple in the domestic market, regain its strength in the smartphone market, and – most importantly – demonstrate China's capability to bridge the chip gap with its competitors.  
More importantly, the purported semiconductor breakthrough clearly demonstrates the role of Western sanctions as a catalyst in propelling China's drive for self-reliance in the chip industry. Though the long-term capability of China's homemade chips is yet to be seen, it would be unwise to discount the future capability of China's high-end chip-making potential.
Shanghai Micro Electronics Equipment (SMEE), China's alternative to ASML, is constructing indigenous lithography machines using krypton fluoride lasers (Krf) fusing wavelengths of 248 nm. The currently used DUV processes employ argon fluoride lasers (Arf) with 193 nm wavelengths. Though the current capability of these lithography machines is limited to producing up to 28 nm chips, it raises the prospects of China climbing the ladder in indigenous lithography technology. While ASML had to do R&D from scratch, China can achieve leading-edge lithography technique in years by taking advantage of the latecomer advantage. It will seek to use Arf lasers and immersion to develop advanced EUV techniques on its own. 
Another reason why we can't discount China's future capabilities is its ability to acquire technologies through clandestine means and to develop publicly supported niche companies with cutting-edge technology, and its vast domestic potential to absorb larger market demand. The Chinese government's unique relationship with its tech giants is another factor that can hardly be seen in other countries.
While it is understood that China's most advanced indigenous chip still lags behind chips produced by competitors like TSMC, Qualcomm, and Samsung, the breakthrough will definitely undermine confidence in the efficacy of Western sanctions. Experts believe that Huawei's 7 nm breakthrough will further provoke the United States to enlarge the scope of its sanctions and export control measures. As a result, U.S. allies in the semiconductor value chain – South Korea, Taiwan, Germany, and the Netherlands, which have been bearing the brunt of U.S. policies with revenue losses from the Chinese market – will find it more and more difficult to collaborate with the United States.
It is difficult to say whether the recent breakthrough will help bring an end to China's dependency on foreign tech, but it will surely endanger and further complicate the game of sanctions and export control regimes in the ongoing tech war.