Kazakhstan's First Go at Direct Elections of District Mayors
Incumbents from the ruling party swept elections for district-level leadership.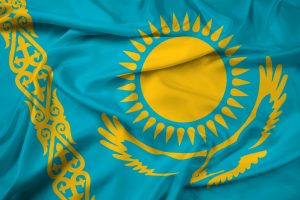 On November 5, Kazakhstan expanded its experiment with local elections to include three towns and 42 provincial districts. Residents of these districts and cities voted for akims, a position akin to a mayor, who until now have been indirectly elected by deputies of local councils.
President Kassym-Jomart Tokayev signed a law changing the electoral procedure to allow for direct elections back in May 2021. Kazakhstan's experiment with popularly-elected local government began with the election of 730 village akims in July 2021.
It wasn't until September 2023, though, that the Central Election Commission named the small towns and provincial districts that would take part in "pilot" elections. The process moved quickly, with an October 5 deadline for declaring candidacy to take part in the November 5 elections.
In the end, 249 people met the October 5 deadline to throw their hats in the ring, but by election day, only 125 candidates were allowed on the ballots across the 45 races. Many of those who could not participate were independent candidates, reflecting historical challenges for those who run for local office in Kazakhstan without party affiliations.
Erlan Karin, a political scientist who has served as an adviser to Tokayev since 2020, expressed pride in the district elections. "The elections aroused great interest in society. The diverse pool of candidates hailed from various professional backgrounds, such as economists, lawyers, teachers, engineers, and agriculturalists," Karin posted on his Telegram channel. There was limited gender diversity, though, with only 10 women competing.
Karin noted that all seven of Kazakhstan's registered political parties ran candidates in these races, which he wrote "signif[ies] a broad-based involvement in the democratic process."
It's worth distinguishing between the process and outcome of these elections, however.
Members of Amanat, Kazakhstan's rebranded ruling party, won 37 of the 45 races, about 82 percent. Three of the elected akims ran as independents, and three opposition parties managed to win the remaining five spots. Two akims are members of the Auyl (Village) party, two represent the People's Party of Kazakhstan, formerly the Communist party, and one is a member of the recently-registered Respublica party. (Eurasianet covered the ideological bent of the various opposition parties back in March 2023.)
Another concern about the election results is that there was largely no transfer of power at the individual level. The headline for a piece published by Central Asian Bureau for Analytical Reporting put it perfectly: "In akim elections, akims won." In 28 races, the winner was the incumbent akim. Astrakhanskii district in Akmola province elected the akim of a nearby district. Another 12 victors were deputy akims.
Of the four races not won by the incumbent akim or deputy akim, only two candidates were not currently serving in local government (the others jumped from the district maslikhat, the local representative body, to the executive position). Erlan Nurmakhanov, an Auyl party member who is the new akim of Baidibek district in Turkestan, runs a real estate company and once served on the provincial maslikhat as a member of Nur-Otan. Serik Balzhanov, who ran as an independent candidate in Esilskii district of Akmola, has an agricultural company.
The selection of these smaller 45 districts and cities for akim elections reflects the regime's conservative approach to opening up political space.
The districts and cities that had elections are small, altogether accounting for only 8 percent of Kazakhstan's population. An average of 36,700 people live in the 42 districts that held elections, and two of the three cities have fewer than 12,000 residents. Rudnyi, the largest city to directly elect its akim in November, is Kazakhstan's 19th largest city.
What's the next step in Kazakhstan's slow opening of the political field? Kazakhstan's Bureau of National Statistics lists 188 total provincial and city districts, which could hold elections in the near future. Constitutional reforms passed in 2022 included the right for citizens to directly elect the akims of Kazakhstan's three largest cities – Astana, Almaty, and Shymkent – and the country's 18 provinces. Regime officials have not announced a plan to implement this reform yet, however. 
The success of the "pilot" approach to district elections could mean that the regime may select a few provinces to test out elections. Provinces that have recently faced major scandals – like Abay or East Kazakhstan, whose governors were scrutinized following massive forest fires in June – or where protests catalyzed nationwide movements, as with Mangystau and Atyrau, seem unlikely candidates.