Can Japan's New Suga Administration Steer the Battered Economy Toward Growth?
All eyes are on the Suga administration's policy agenda after committing to advancing his predecessor's Abenomics growth strategy.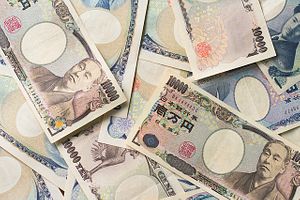 Japan's new Prime Minister Suga Yoshihide has unveiled his top policy objectives, featuring "bold" regulatory reforms to spur a faster coronavirus support response and small and medium business restructuring to revive sluggish economic activity amid Japan's worst post-war economic downturn.
Japan's economy has been hit hard by the COVID-19 pandemic, with real GDP between April and June falling 27.8 percent on an annualized basis compared to the previous quarter. The sudden contraction of economic activity during Japan's six week coronavirus state of emergency has led to deteriorating job security and concerns about a shrinking job market. With firms putting hiring on hold, the job openings-to-applicant ratio fell to its lowest point since 2014 at 1.08, indicating 108 new job offers for 100 applicants in July.
Last week Suga said juggling economic revitalization and compatible coronavirus countermeasures remains a priority issue. In the short to medium term, Suga said he aims to secure a vaccine for all citizens by the first half of next year, extend the employment adjustment subsidy to prevent companies from furloughing staff, and maintain interest-free loans to help tie businesses over in the current economic situation.
During the race to succeed Abe Shinzo as leader of Japan's ruling party, Suga pledged to stay on course with the previous administration's three pronged Abenomics growth strategy, consisting of flexible fiscal policy, aggressive monetary easing, and structural reforms. However, the Suga administration has raised the stakes by advocating a 5 percent rise in the minimum wage to a national average of 1,000 yen ($10) per hour by lifting productivity levels and reviewing the small and medium-sized enterprise (SME) basic law. The Ministry of Economy, Trade, and Infrastructure (METI) favors cautious and incremental increases out of a fear of placing excessive pressure on the management of SMEs already feeling the pinch under the COVID-19 outbreak.
Before the onset of the pandemic, Abenomics envisioned a cycle for wage increases stimulated by higher profits under a weak yen being passed down in a "trickle down effect." Despite Japan's workforce gaining roughly 4 million new workers amid a declining population, under the Abe administration's work style reforms wage growth remained sluggish, missing the Bank of Japan's 2 percent annual inflation mark.
After eight years of the Abe administration, Suga is breaking away from the previous tendency to select bureaucrats and advisors associated with METI. At his first press conference as prime minister, Suga spoke of the bureaucratic and administrative obstacles hindering the government's handling of the coronavirus expressing the desire to "tear down bureaucratic sectionalism, vested interests, and bad precedents and to move forward with regulatory reforms to build a cabinet that works for the people."
Improving administrative efficiency through the digitization of administrative work has been touted as the key to unlocking speedier public sector structural reforms. Japan's public sector is plagued by a dependency on paperwork and an ink seal stamping system used to finalize contracts and documents. The lack of administrative digitization has proved a major hurdle to the economic recovery effort, with processing delays of financial aid to SMEs drawing criticism for harming businesses most in need.
The Suga administration announced the launch of a new digital agency by the end of the year, which aims to not only speed up financial support  but also promote digitization across the education and private sectors. Those areas are also being weighed down by the face-to-face nature of Japanese corporate culture and seal stamping procedures. There are also plans to digitize drivers' licenses and health insurance cards as well as further promoting the "My Number" online social security number, which was launched in 2015 but taken up by only 20 percent of the population.
Japan's antiquated methods for keeping a daily tally of new COVID-19 infections have also been subjected to online criticism. Data was being compiled by hand and entered manually into a fax machine, which led to over 100 cases of missing or overlapping data and a three day time lag for Tokyo COVID-19 cases being announced. The errors and delays make analysis of infection trends and a timely response difficult.
As the former chief cabinet secretary of the previous Abe administration, Suga served as the face of the ruling LDP party for eight years, managing inter-ministry work flow and addressing the media for daily press briefings. Suga is the third prime minister in 20 years with experience as a former chief cabinet security following in the footsteps of former prime ministers Abe Shinzo and Fukuda Yasuo. Suga's inauguration as a non-faction LDP politician could signal a turn away from political factions, which have traditionally divided the LDP. Only 69 out of 398 LDP parliamentarians do not belong to a political faction.