How Damaging Was 2020 to Central Asia's Economies?
The January 2021 World Bank Global Economic Prospects report is out, heralding a "subdued" recovery for the world. How fares Central Asia?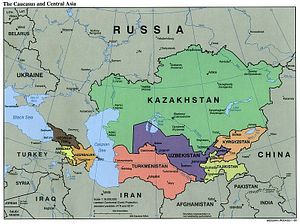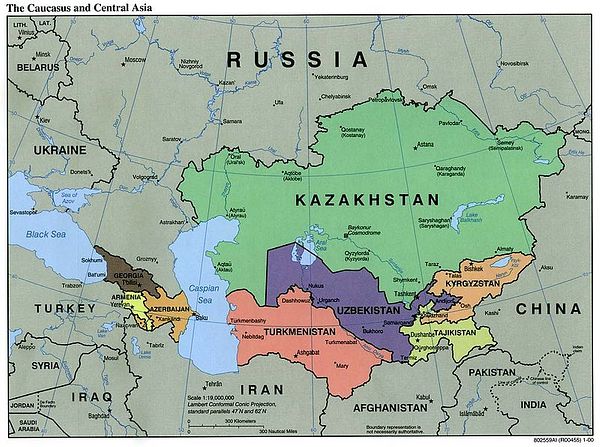 It's no surprise that the World Bank's latest economic prospects update forecasts a "subdued" recovery as the world staggers out of 2020. It's too early to truly tell whether the coronavirus pandemic is anywhere near over, vaccines aside, given the more virulent new strain that emerged in the U.K. late last year. But a regular stock-taking of the global economic situation is a helpful, if momentarily so, barometer.
The World Bank expects global economic output to expand 4 percent in 2021, "but still remain more than 5 percent below its pre-pandemic trend." For emerging market and developing economies (EMDEs), the World Bank forecasts growth at a 5 percent rate in 2021, but with output far below pre-pandemic outlooks. Critically, "The pandemic is likely to steepen the long-expected slowdown in potential growth over the next decade, undermining prospects for poverty reduction."
As for 2020, the World Bank estimates a global contraction of 4.3 percent; the contraction in EMDEs was less sharp, at 2.6 percent. But if China is excluded from the EMDE group, which one can argue it should be, the contraction was 5 percent among emerging market and developing economies.
The World Bank groups Central Asia with Europe in what it calls the Europe and Central Asia (ECA) region, which includes Central Europe (Bulgaria, Croatia, Hungary, Poland, and Romania), the Western Balkans (Albania, Bosnia and Herzegovina, Kosovo, Montenegro, North Macedonia, and Serbia), Eastern Europe (Belarus, Moldova, and Ukraine), the South Caucasus (Armenia, Azerbaijan, and Georgia), Central Asia (Kazakhstan, Kyrgyzstan, Tajikistan, and Uzbekistan), Russia and Turkey.
It's worth noting that the World Bank leaves out Turkmenistan entirely "due to lack of reliable data of adequate quality," per a footnote in the report.
As baseline figures, the World Bank forecasts growth in EMDEs across the whole ECA region to average 3.3 percent in 2021, and 3.9 percent in 2022. In 2020, the World Bank estimates that the EMDEs in Europe and Central Asia faced a contraction of 2.9 percent.
Where Central Asia is concerned, growth in 2021 is forecasted to be slower than the global average for EMDEs, and just below the average for the EMDEs in the Europe and Central Asia region. But among the four assessed Central Asian countries, there's a great range of conditions.
Kazakhstan, Kyrgyzstan, Tajikistan, and Uzbekistan together faced an estimated contraction in 2020 of 1.7 percent — with Kyrgyzstan pulling the whole group down with a whopping 8 percent contraction. Tajikistan and Uzbekistan fared better, in relative terms, with their growth slowing to an estimated 2.2 percent and 0.6 percent, respectively, in 2020; both are nevertheless estimated to have been well below their growth rates in 2019 , which hit 7.5 percent in Tajikistan and 5.6 percent in Uzbekistan. Growth in Kazakhstan, arguably a more advanced economy, had rested at 4.5 percent in 2019 and contracted by an estimated 2.5 percent in 2020.
The outlook, here at the beginning of 2021, for Central Asia is modest recovery across the board of 3.0 percent growth in 2021 and 3.8 percent in 2022. Again, when broken down by country there's a range of conditions. Kazakhstan's forecasted growth for 2021 sits at 2.5 percent, and for 2022 may see that rise to 3.5 percent. Tajikistan, meanwhile, which is estimated to have skated through 2020 without a contraction, is forecasted to see growth of 3.5 percent in 2021 and 5.5 percent in 2022. Uzbekistan is forecasted to see growth bounce up to 4.3 percent in 2021 and 4.5 percent in 2022. Kyrgyzstan, the growth of which was curtailed not just by the pandemic but a political crisis, is at present forecasted to see growth return, at 3.8 percent in 2021 and 4.5 percent in 2022. 
It's worth emphasizing that these are just forecasts, and the downside risks loom large. Those risks include not just the unknowable path of the pandemic in the months to come but, specifically in Kyrgyzstan, the specter of continued political turmoil. Also among the risks are those generated by Central Asia's critical economic dependencies on both Russia and China.
The World Bank notes that Central Asia's expected growth is "supported by a modest rise in commodity prices and foreign direct investment as the subregion deepens its integration with China's Belt and Road Initiative." In addition, the region's economies are tightly linked to the economic fate of Russia. In both neighboring states — Russia and China — economic and policy headwinds could chill Central Asia's growth forecasts easily.