North Korea's Belated Effort to Import COVID-19 Medical Supplies
Pyongyang only ramped up its pandemic-related imports after admitting its first outbreak. Is it too little, too late?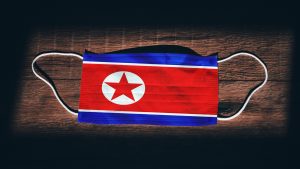 For a country with a medical system already facing shortages, North Korea's approach to dealing with the pandemic has been complex. Initially, North Korea's border measures and lockdowns of Kaesong and other locations appeared to have kept COVID-19 at bay for much of the last two years, but that changed in mid-May when North Korea announced its first confirmed COVID-19 case and rapidly spreading instances of fever. As of June 9, Pyongyang had reported 4.3 million cases of fever, but it lacks the capacity to actually test for COVID-19 on that scale.
A review of Pyongyang's trade during the pandemic suggests that North Korea took steps to address the pandemic in the early stages. However, the regime reduced its pandemic-related imports as the pandemic stretched into 2021 and is only now trying to take additional steps to address its needs.
In 2020, with some expected variance among trading partners, North Korea appears to have prioritized medical supplies relative to other products. Overall imports from China, which account for more than 90 percent of North Korea's trade, fell by 81 percent. In contrast, pharmaceutical imports from China only declined by 59 percent.
Pharmaceutical imports from Russia, in contrast with most countries, increased from $2.5 million in 2019 to $3.9 million in 2020. Imports from India only declined 46 percent.
The only relatively significant sources of pharmaceutical imports ($500,000+) that saw declines larger than North Korea's trade as a whole were Poland and the Netherlands, each with declines of more than 75 percent, and Germany, which saw pharmaceutical exports to North Korea fall to zero.
During this early period of the pandemic, when treatments were unclear, maintaining pharmaceutical imports to the largest extent possible helped to preserve supplies of medicines needed to treat existing conditions and potentially address the pandemic.
The vast majority of North Korea's pharmaceutical imports from China in 2020 were therapeutic drugs. These include medicines for retail sale, antibiotics, penicillin and its derivatives, and insulin. There is a similar pattern with other trading partners. Imports from Russia largely consisted of drugs sold at retail, but there was also a slight increase in imports of antibiotics. In the case of India, North Korea imported $1.6 million in pharmaceutical products, including $930,932 in non-COVID-19 vaccines and $491,808 in pharmaceuticals primarily related to tuberculosis.
There are also indications that North Korea took steps to identify potential COVID-19 cases early in the pandemic. Similar to its use of fever now to identify potential COVID-19 cases, North Korea significantly increased its imports thermometers and pyrometers, presumably to enhance the regime's ability to track fever outbreaks in the population. After importing only a little over $300,000 worth of thermometers and pyrometers from China the decade prior to the pandemic, and nearly as much from India in 2015, North Korean imports of thermometers and pyrometers from China surged to $1.7 million in 2020.
Pyongyang also placed some focus on protective equipment. Imports of surgical gloves from China surged 63 percent as North Korea imported more than 500,000 pairs. It also imported a little over $300,000 in unidentified garments in 2020 that could be used for medical purposes, but saw a significant decline in imports of protective goggles.
While much of the rest of the world began to vaccinate its populations in 2021, North Korea seemingly began to scale back its COVID-19 efforts. It declined 3 million Sinovac COVID-19 vaccines from COVAX, suggesting that they should go to countries more in need. At the same time, despite pharmaceutical imports from China, by far North Korea's largest source, growing a little over 1 percent, pharmaceutical imports from India collapsed to just under $8,000 and imports from Russia ceased, resulting in a net decline of over $5 million worth of pharmaceutical products. North Korea also essentially stopped importing thermometers and pyrometers, protective goggles, and surgical gloves.
Whether these shifts were a function of a continued decline in overall trade in 2021 or overconfidence by the regime, there was a noticeable decline in North Korea's medical and COVID-19-related imports in 2021.
However, facing a continuing decline in its overall trade, North Korea made the decision to resume regular freight rail service with China earlier this year. Partially reopening the border was a calculated but necessary risk. The more traffic Pyongyang allowed across the border to address growing shortages of goods, the more likely its quarantine efforts were to fail. It also turned out to be a poorly timed risk, as freight rail service resumed shortly before China began experiencing its own mass outbreaks of the highly transmissible Omicron variant.
While it is unclear whether North Korea's outbreak can be traced to the resumption of freight rail service or another factor, now that North Korea is acknowledging that COVID-19 is present domestically, what supplies has the regime imported to deal with the outbreak?
In the first four months of this year, pharmaceutical imports from China are above the same period for each year of the last decade, at $16.7 million. Medicines for retail make up the biggest portion, but antibiotics also account for about $2.7 million of those imports.
North Korea has also imported 10.7 million textile face masks (it may also have imported up to 13 million in 2021 and 12.9 million in 2020 under a separate HS code that also includes other products).
To address its testing needs, North Korea has imported more than $480,000 worth of thermometers and pyrometers this year. Additionally, it has begun importing supplies for COVID-19 test kits that the World Health Organization helped North Korea to develop last year. So far this year, North Korea has imported $16,748 worth of diagnostic reagents for COVID-19 test kits and $104,130 worth of COVID-19 diagnostic test instruments.
To help treat patients with severe COVID-19 cases, North Korea has imported $267,000 in noninvasive ventilators and $20,000 in oxygen therapy apparatuses after not importing any in 2021.
Imports of nasal prongs and catheters, which help supply oxygen to patients, jumped to $913,689, almost equaling all of North Korea's 2020 imports and just $350,000 behind all of 2019.
However, there are no indications that North Korea has imported oxygen or other related equipment, such as pulse oximeters, to measure the oxygen saturation of hemoglobin in arterial blood during the pandemic. It has not imported oxygen masks since 2020.
After essentially dropping off North Korea's imports in 2021, North Korea has imported 200,750 pairs of surgical gloves, $42,355 in protective goggles, and a small amount of laminated garments from China.
It has also imported $4.3 million worth of soap this year, equivalent to its total imports of soap from China in 2021 and more than half of what it imported in all of 2019. However, imports of hand sanitizer and other disinfectants fell off significantly during the pandemic.
There are also indications that North Korea may be preparing to vaccinate part of the population. Gavi believes that North Korea has begun administering Chinese vaccines and, in February, it imported a little over $300,000 worth of unidentified vaccines from China. It also imported a little over $600,000 in syringes through April, a pace much higher than annual imports in the last five years.
North Korea may also be filling some of its COVID-19 needs from domestic production of pharmaceuticals, thermometers, face masks and other products, but it is unlikely given the scale of the outbreak that domestic production along with imports from this year could meet North Korea's needs.
Thus far, North Korea has only accepted limited amounts of aid since announcing its initial confirmed case of COVID-19.  It also appears to be taking steps to loosen restrictions put in place to handle the outbreak without securing a sufficient aid plan from the international community.
If North Korea believes that it can perhaps wait out this wave of infections, it may be mistaken. In South Africa, 98 percent of the population is estimated to have antibodies for COVID-19, but the new BA.4 and BA.5 variants are driving new waves of infections. If Pyongyang hopes that it can merely ride this wave out and avoid future ones without a well-developed COVID-19 plan, it is likely to be mistaken.